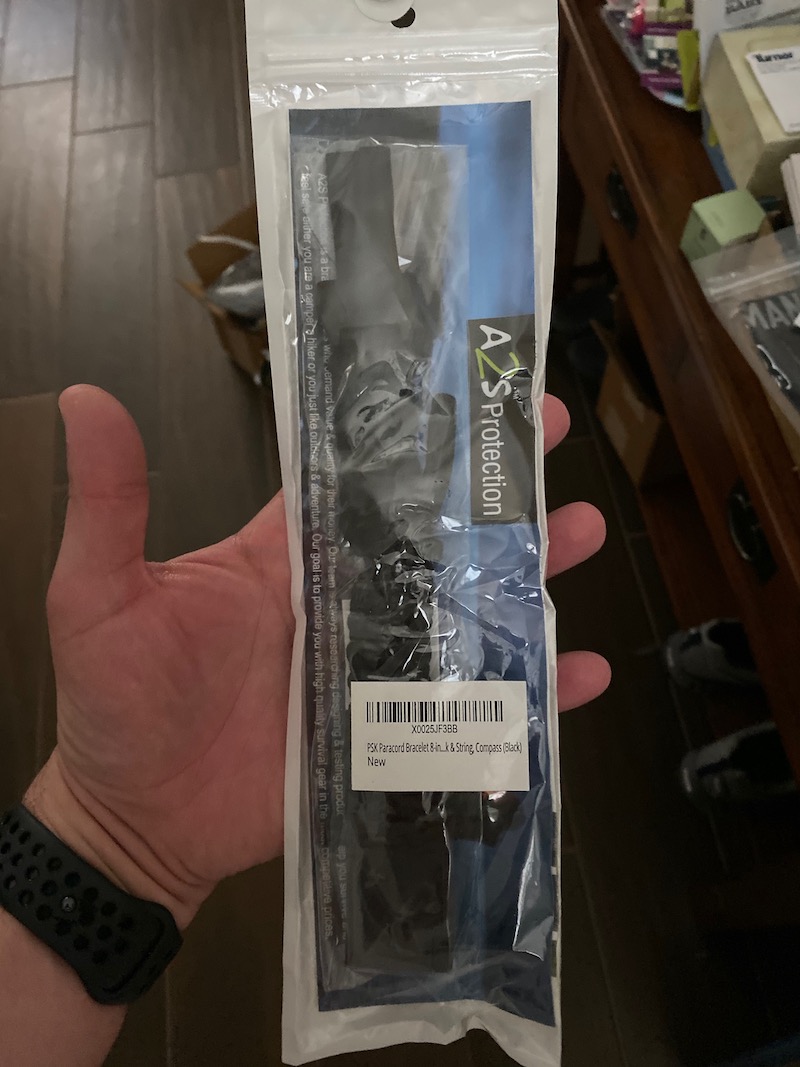 I love survival items and so does my father-in-law. He got really into making various items out of paracord for fun a couple of years ago. Various things ranging from keychains that unwind to have several yards of cord (yet are super small) to many other items. Another thing we both enjoy is collecting various survival items in a go-bag. I saw this bracelet and I knew that he would love to have it in his collection.
This bracelet is short of stylish, especially if you are in the woods, riding dirt bikes in the mountains, camping, and so much more. Here are some great features of this bracelet.
- The 8-in-1 bracelet contains the following: a Knife, Fire Starter, Glass Breaker, Survival Whistle, Signal Mirror, Fishing Hook & String, and finally a Compass.
- It fits very well on your wrist and many items on this bracelet can serve dual purposes. One example is the fire starter can double as a small knife.
- It is fully adjustable size so it can fit a variety of wrist sizes.
- The actual bracelet contains 12 feet of paracord that can be used in an emergency as well.
This is a great survival bracelet that is much better than others I have seen on the market. I am going to have to get me one as well.
#RankBoosterReview #Sponsored #a2sprotection #survival #camping #bracelet #paracord