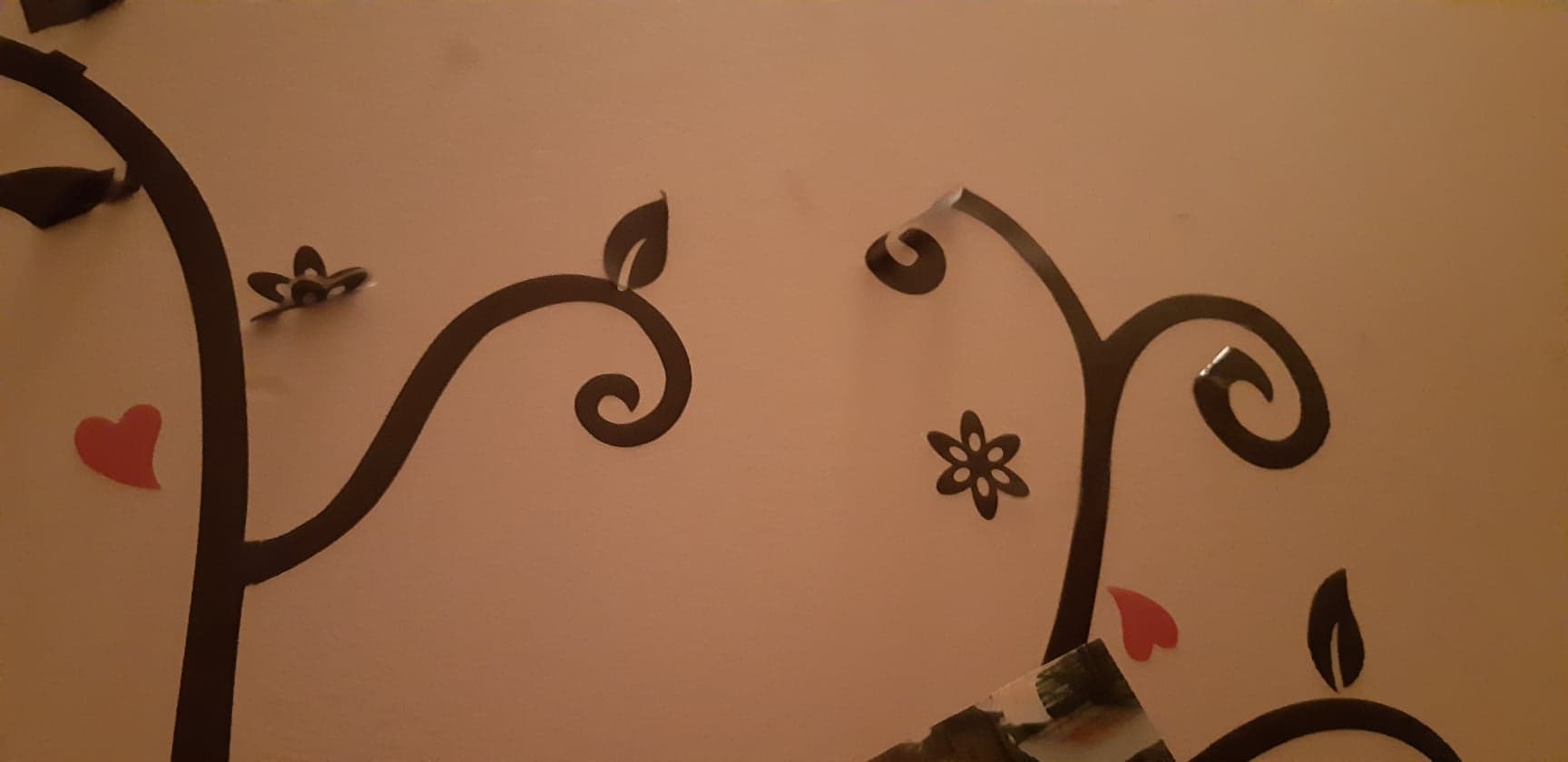 Ok this is ok is all i can say
There is no instructions .. i understand its a tree stick it up right
No because its a tree you need to follow the design but not easy really .Looks easy but its not trust me
It doesnt stick at all .. im constantly walking by sticking them to the wall as they peel off..
Im finding leaves on the floor constantly there small and fall down
I cleaned the wall very well before applying made sure the wall dried very well before hanging them
Its not very big i was hoping Bigger
It isnt prime so took forever to get here.. it came to our post office which i have to drive to so i can get my mail. Normally my prime parcels all come to my door not this one..
Really this isnt worth the price .. Maybe its me but ive tried million ways.. weve had to use scotch tape in places to make it look good but than another piece peels off.
some reason its not sticking on the wall very well
My opinion only and i stand by my review
I normally give all reviews my best which i have here but im sorry its hard to say anything good about this product .. its not really as pretty as the picture shows
#RankBoosterReview ii. #Sponsored iii. #
Alisena 18 x 24 inch Multicolor Home Decor Self-Adhesive Wallpape...
https://www.amazon.ca/dp/B07TXPMN18