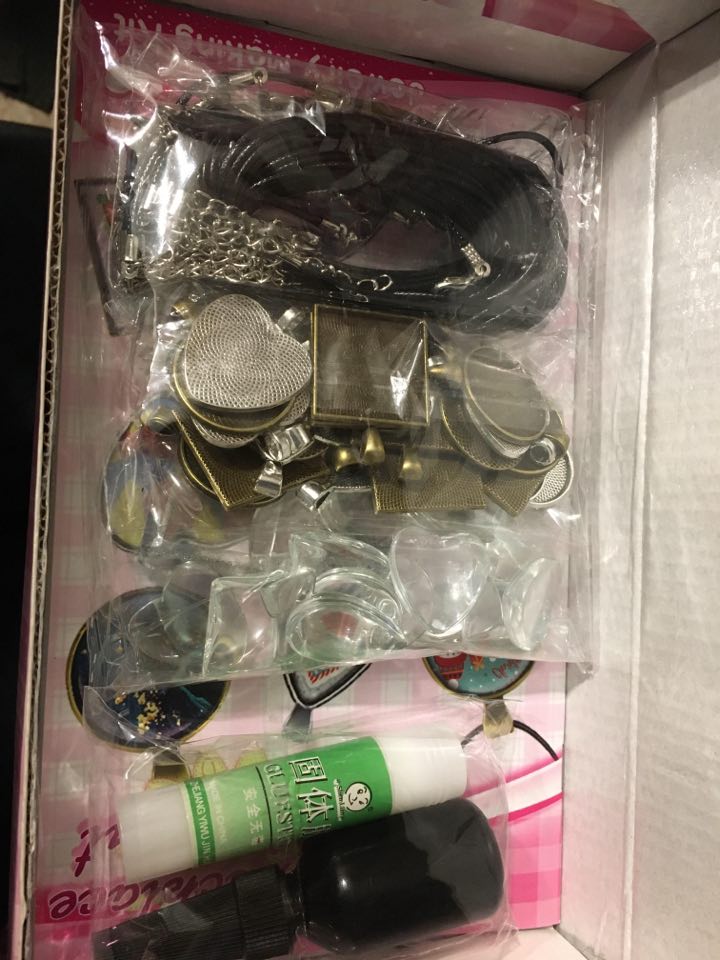 Pros: good quality, lots of necklaces, comes with everything you need to get started, lots of patterns, 4 different pendant styles, great gift
Cons: none
The 3 otters Girls Jewelry Making Kit, Valentines Necklace for Kids 75PCS Kids Necklace Making Kit Jewelry Kit Pendant Jewelry Kit 280 Patterns Valentine's Day Gift is really nice! It comes with 24PCS pendant trays, 24PCS glass cabochons, 24PCS necklace cords, 1PC glue tube, 1PC solid glue stick, and 280PCS images. The instructions for how to make a necklace are very straight forward and easy to understand. There are pictures with each step along the way. The images that it comes with that you can cut out and use in the necklaces are absolutely adorable. They are printed nicely, good color saturation and there are a ton of different themes and patterns.
This kit would make a wonderful gift for kids age 7+. This kit is very age appropriate and super fun for them to do. Plus, there are so many it will keep them occupied for hours.
The materials are made well and the kit comes with everything you need to complete the project. Plus, there are 4 different styles of pendants. There's something for everyone in this jewelry kit.
All in all, this is a really nice Jewelry Making Kit. It comes with everything you need, it's made with good materials, and it provides hours of fun. I would recommend it!