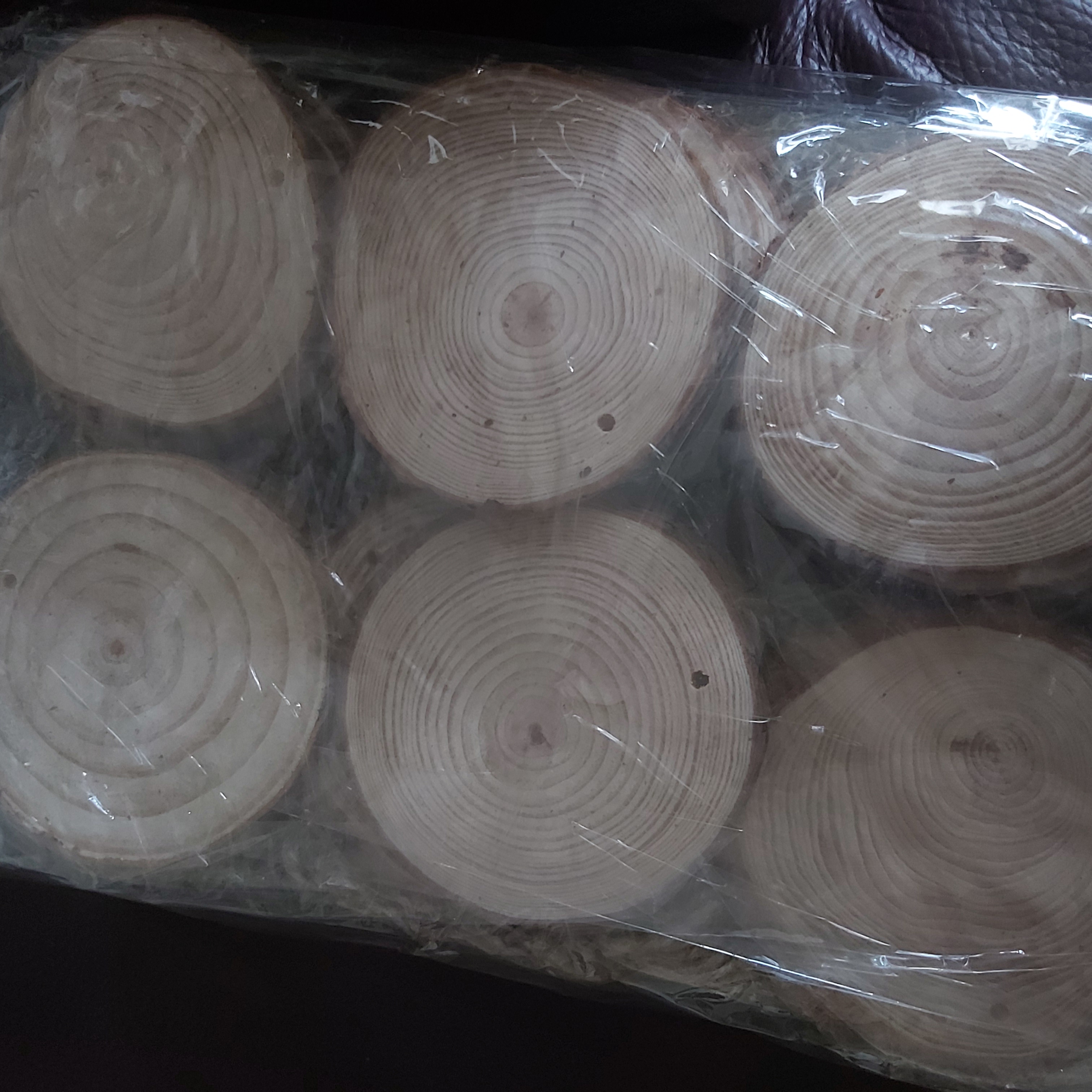 I was surprised as to just how quickly the wood slices arrived at my door, as they were delivered the following day after the order was placed .
They were packaged perfectly for their transit to me as this is sometimes a concern when placing an order for an item of this nature. Upon opening the bag there was a small bit of chipping debris which was expected after having read the description.
The package itself contained 36 pieces of natural rounded wooden circles of a great and durable thickness. Each circle already being pre drilled with the hole necessary to attach the twine / string ( which was also included ) to hang them in your desired location.
I had already purchased a pack of acrylic paint pens for other crafts such as rock painting and I knew that these would be ideal to use for the task that I had pre planned.
As a family we spent a lovely saturday morning designing our own hanging decorations for this years christmas tree. I always feel it is so much more meaningful when you include homemade touches to your usual christmas decorations . Each wooden slice was surprisingly smooth and I think that they have been sanded so well so that there is a minimal risk that you will get any splinters.
I am looking forward to seeing how they look on the tree when we put it up in the first week in December as they currently look so rustic and traditional whilst drying in the spare room.
They are just as described and certainly inspired us to bring out our christmas creativity .