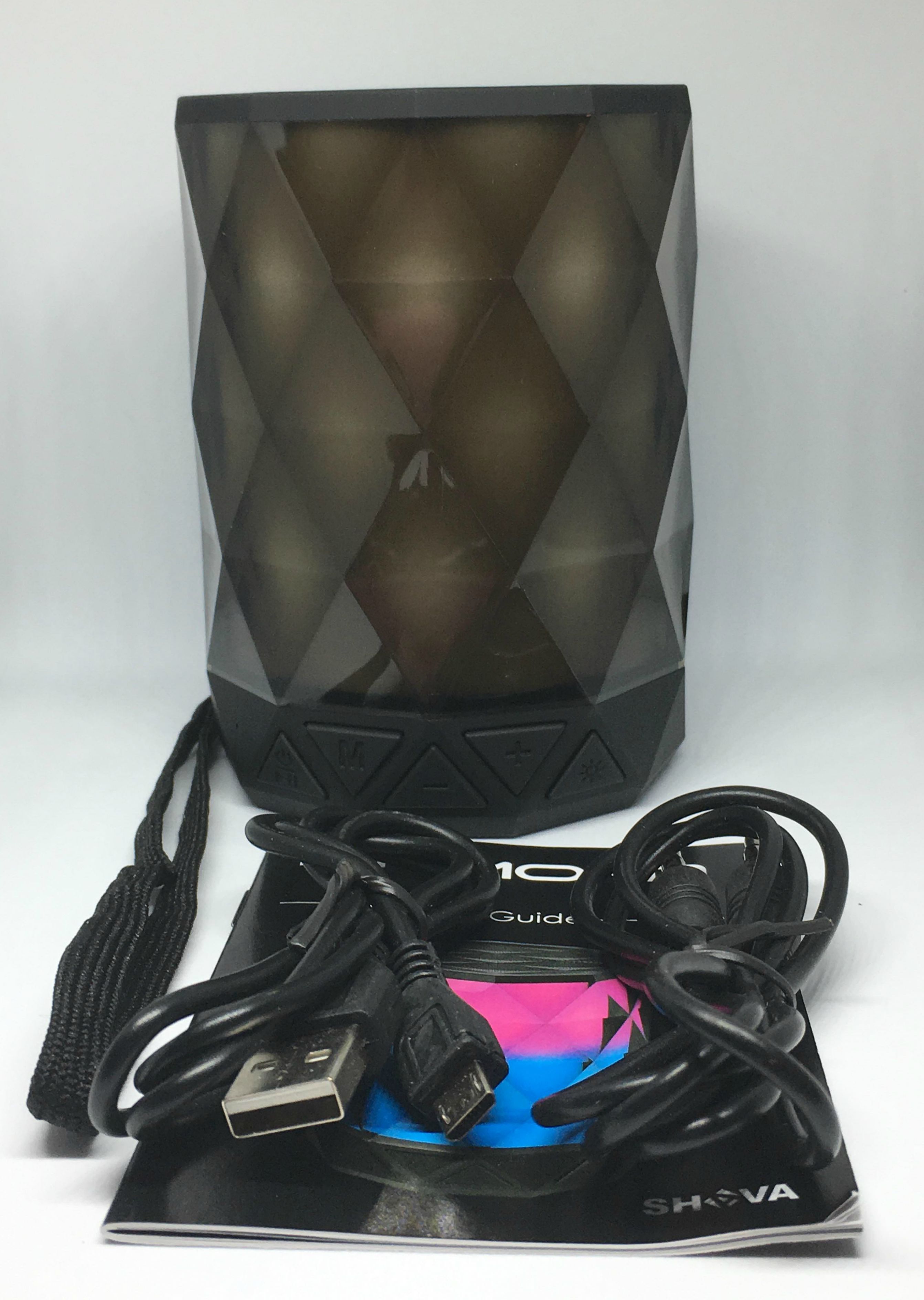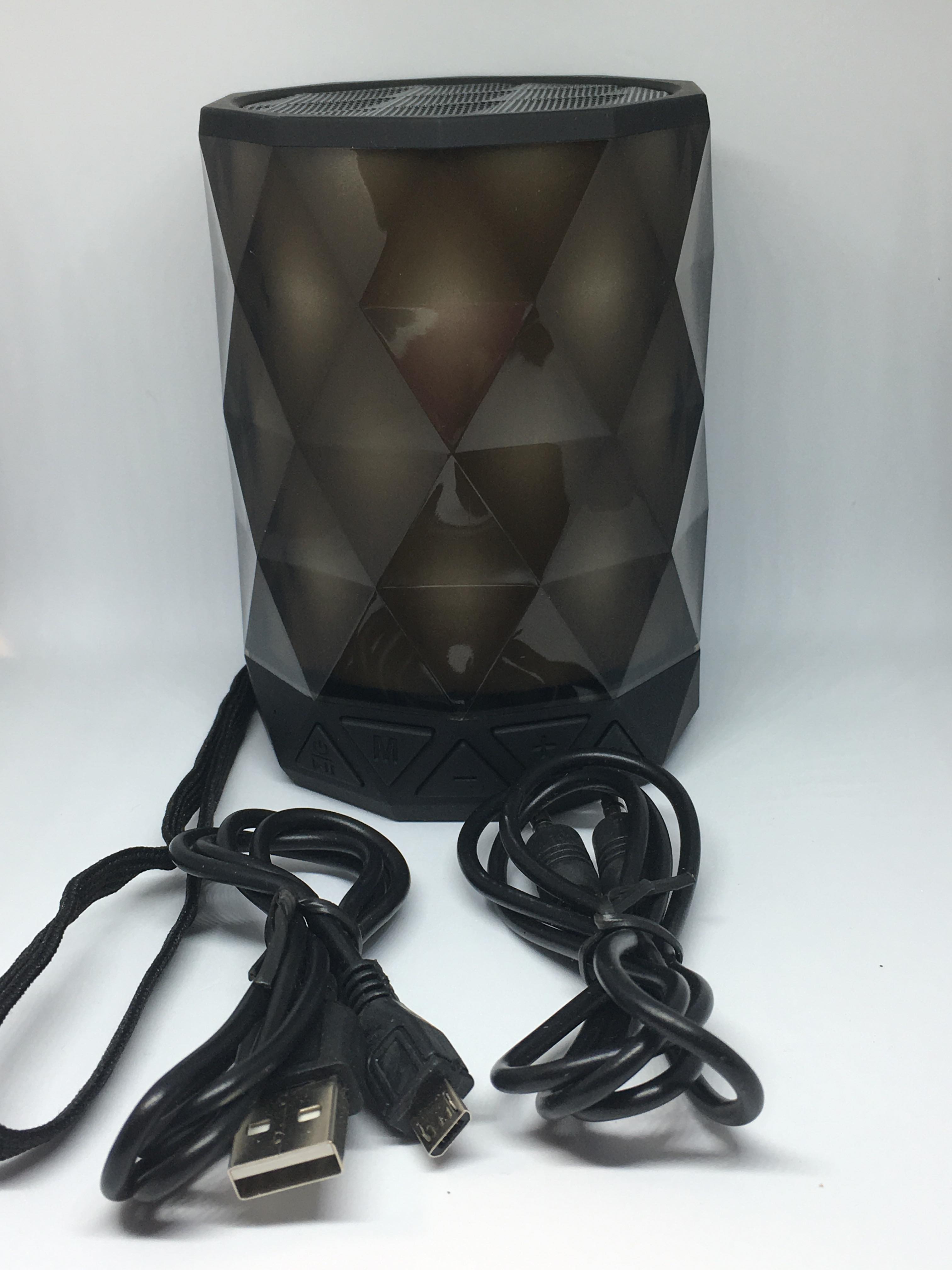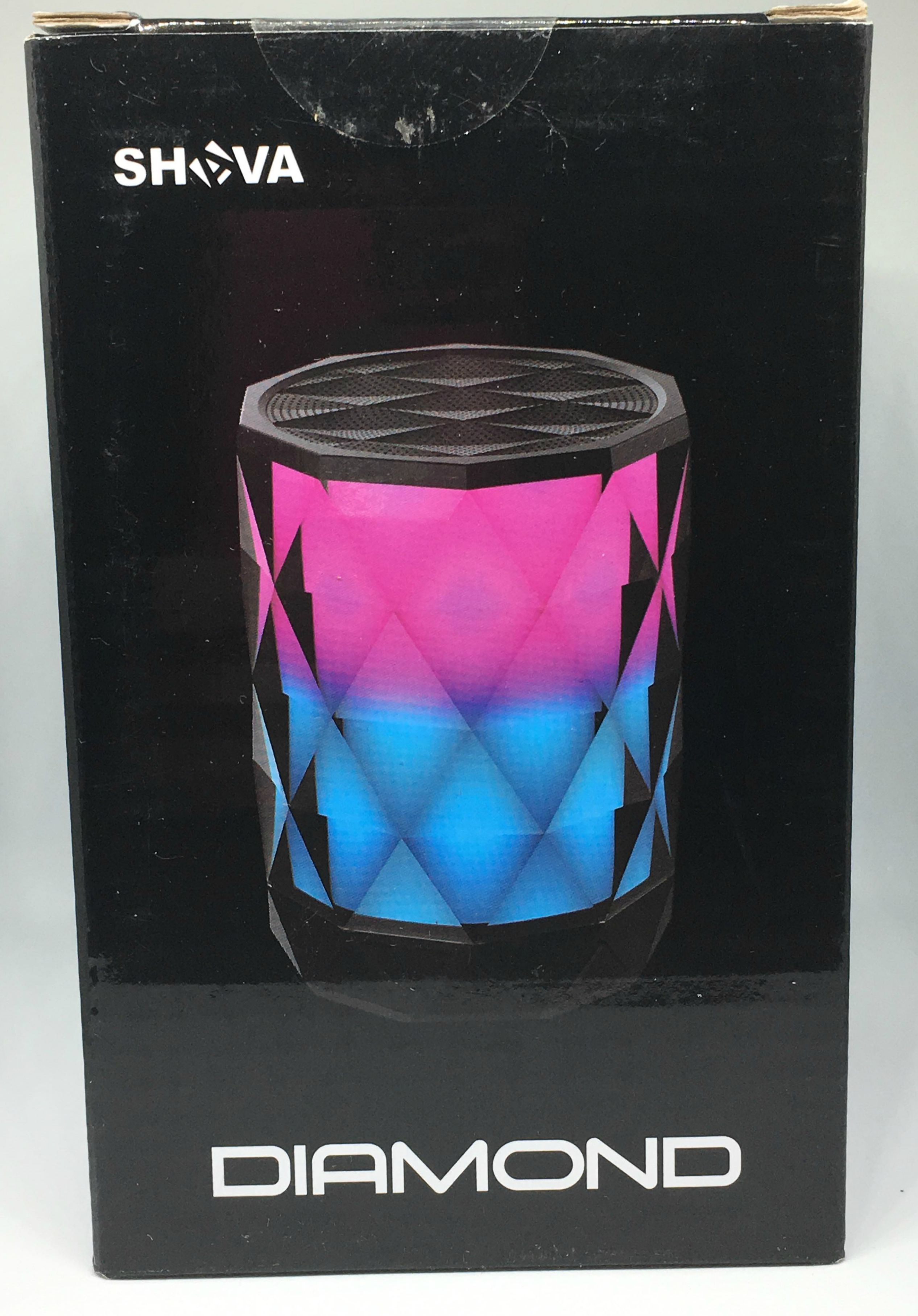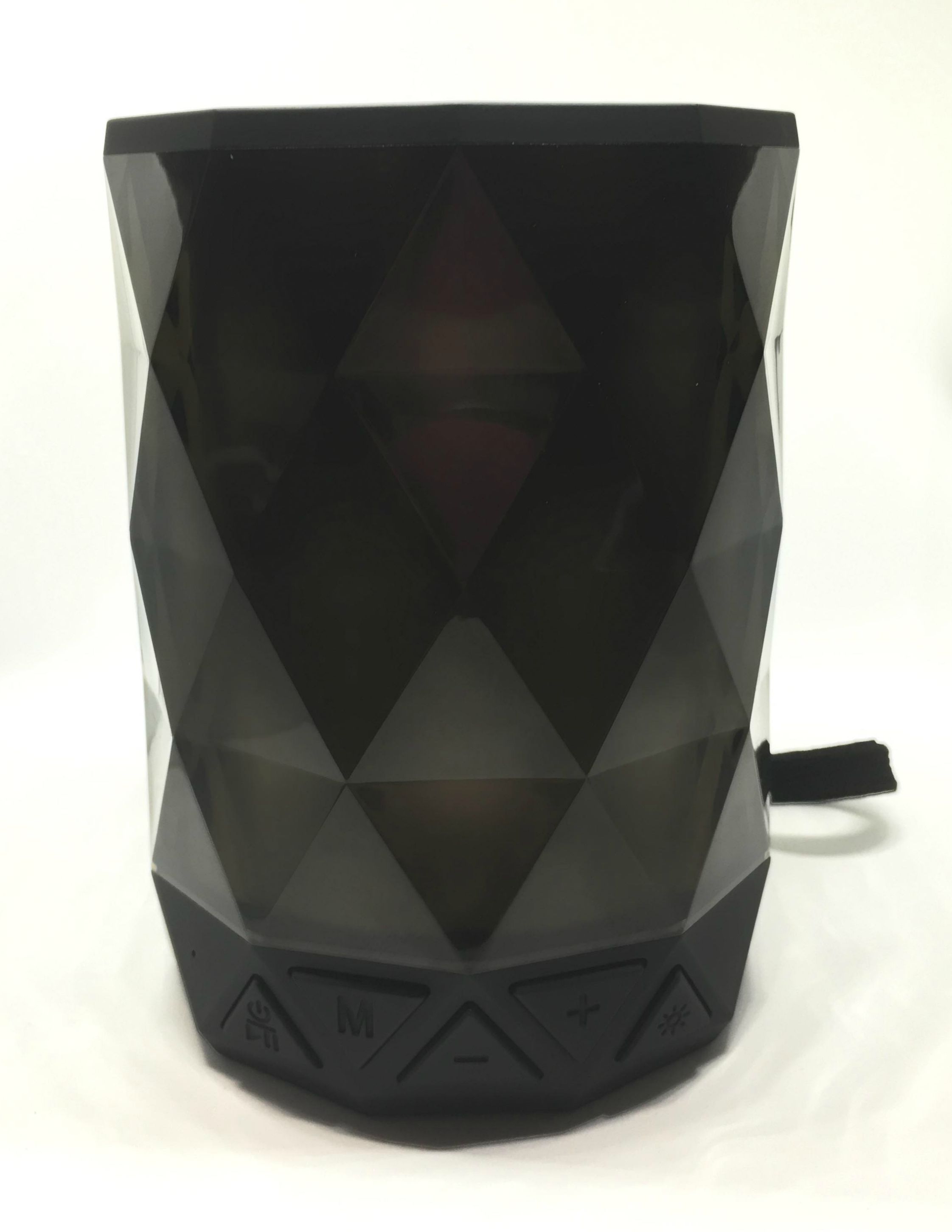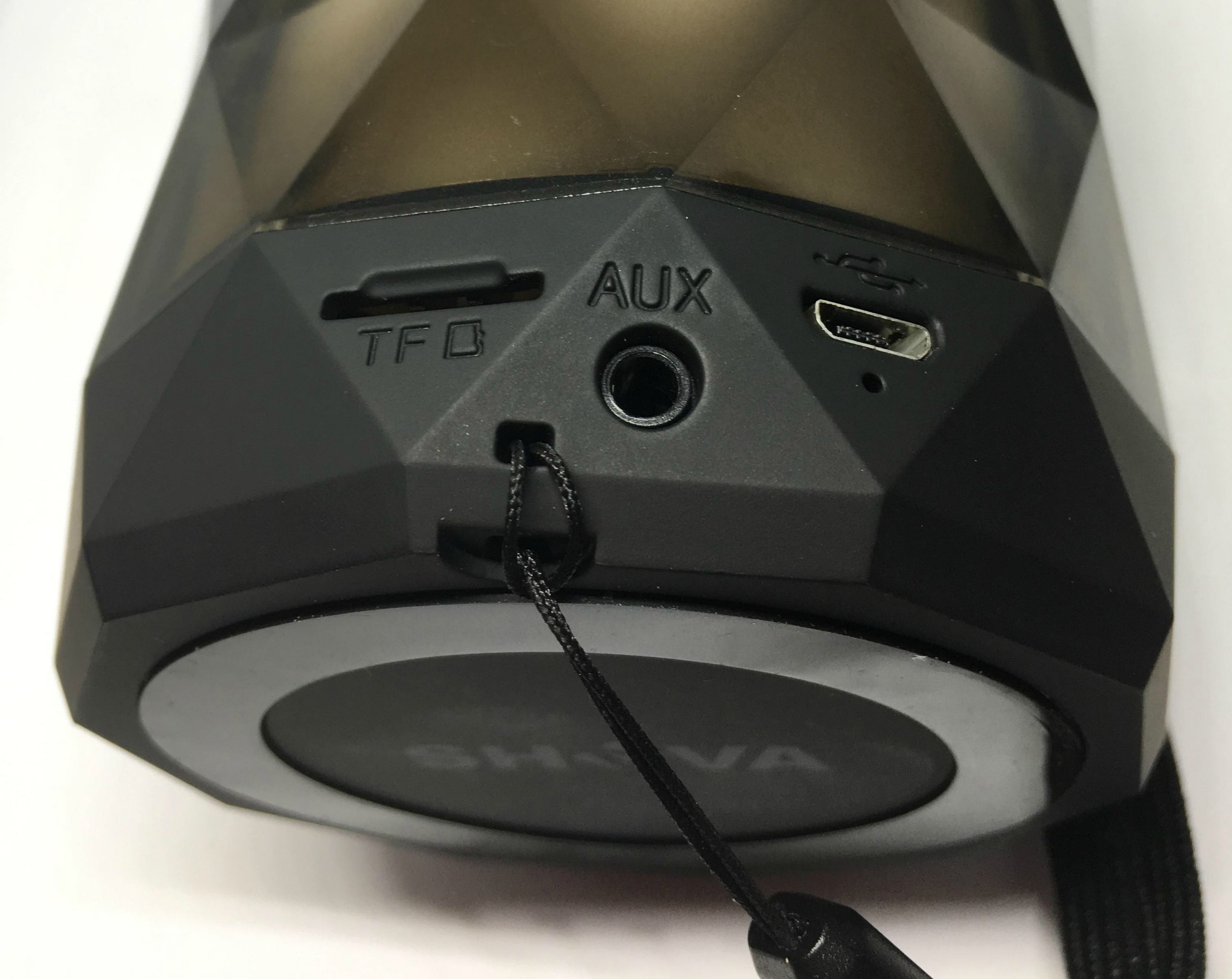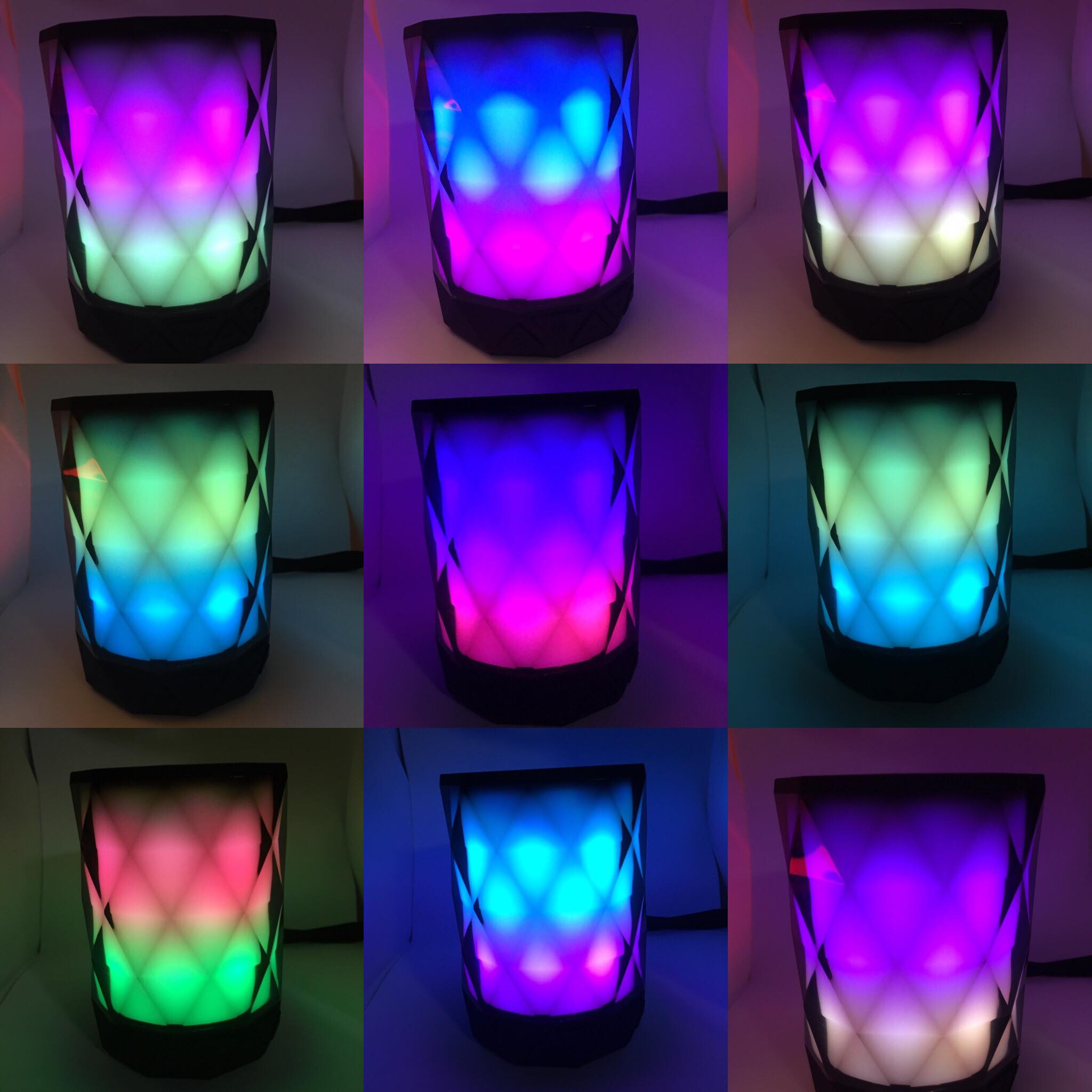 The Diamond Wireless LED Bluetooth speaker is really nice! It's easy to use, has great sound, and I love the diamond design and changing colors. This speaker comes with instructions, a charging cord, and an aux cord. The instructions are clear and easy to understand. I had another speaker charging at the same time and checked after 4 hours and they were both done charging and one called for 3.5 hours so I think it took around the same time to charge. This speaker only lasts for about 4 hours of use; it seems to die pretty fast. When charging the light will be red until it's done and then it just shuts off. I was able to turn on the speaker and have zero difficulties pairing it with my iPhone. It found it automatically, and all I had to do was select it out of the list. Sometimes it won't connect right away, but you just hit the M button and it will start pairing again. As a speaker the sound is nice, it gets to a loud volume, and it is clear and free of static.

I like that the speaker has a microphone, and the unit can be used for handsfree calling. Additionally, it does come with an aux cord and Micro SD slot in case you do not want to use the device wirelessly, and it does connect automatically via the auxiliary cord so there's no modes or anything to change, just plug it in. I do not have a micro-SD chip, so I was unable to test that function.

The unit itself looks attractive and well made. It's got a little gripper ring on the bottom so don't forget to peel off the protective packaging. It helps keep the speaker from being easily knocked over or from sliding. The packaging itself also looks decent. The rotational colors are lovely but I also like that you can turn them off completely. This doesn't have the option to just pick one color or stop the rotation. It's either on or off.

It has the option to have dual pairing of two Shava Diamond Speakers. I was unable to test this function since I only have one speaker.

All in all, this is a really nice portable Bluetooth speaker and hands-free speakerphone. I'm happy with the quality, how well it works, how easy it is to use. The only thing I don't love is that it has such a short battery life. Otherwise, I would recommend it.
~If anything changes, I will update this accordingly!