Small Personal USB Desktop Cooling Fan with Rechargeable 2600 mAh Battery by LOBKIN
This fan is small and lightweight hence easily portable.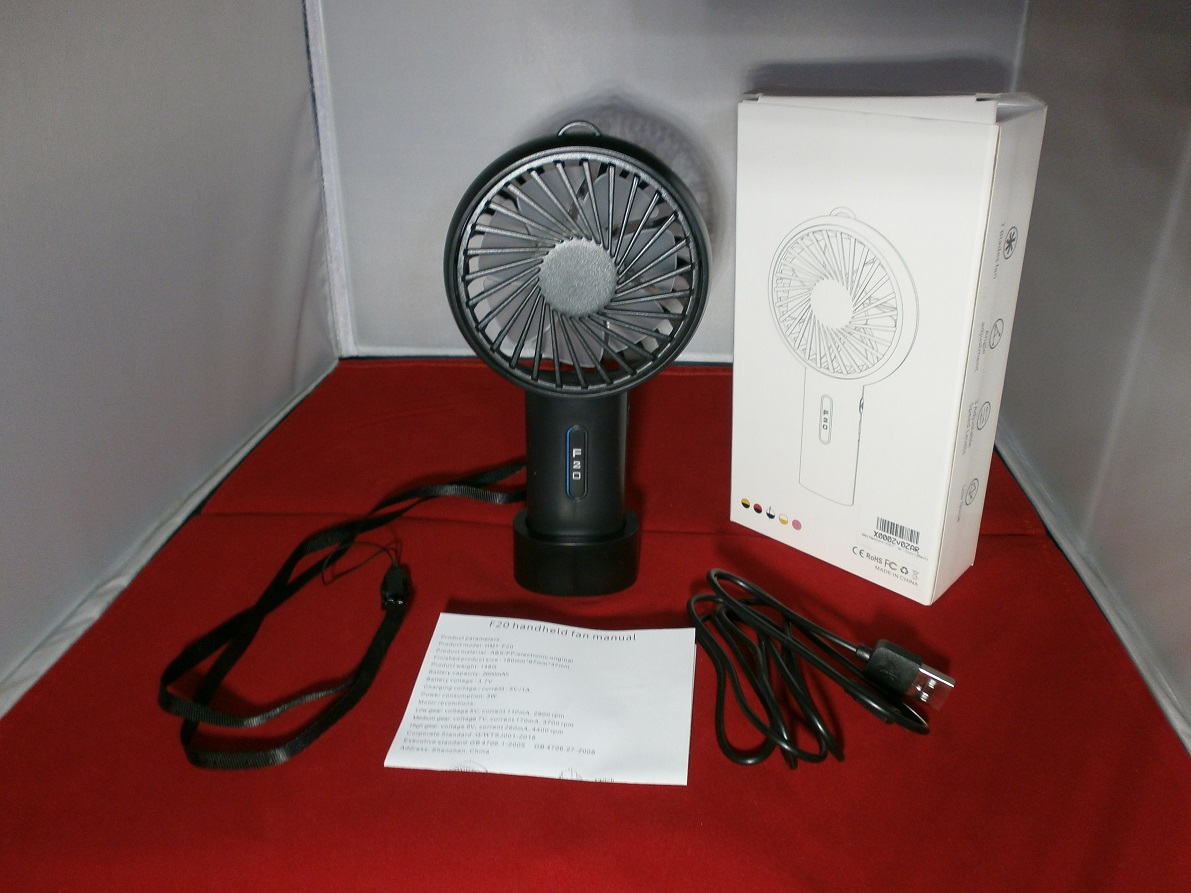 It does not take much space and can fit in handbags and backpacks being very useful while travelling to keep cool during various outdoor and indoor activities.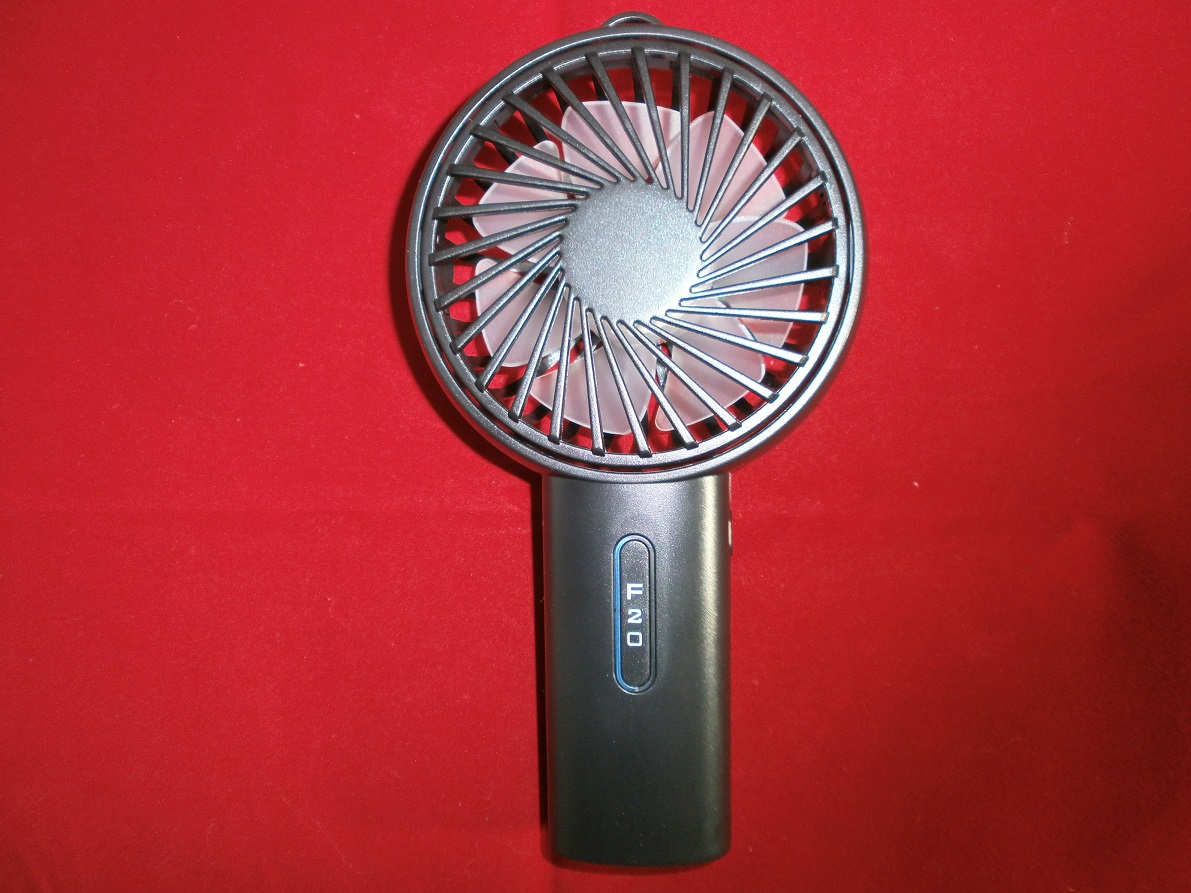 The fan has a 2600mAh rechargeable battery which makes it easy to use the fan on the go. The fan works at 3 speeds and it is quiet at low speed. In front of the fan, there is an LED light, which lights up on a different colour when the fan is on: green light for the first speed that lasts for 14 hours when the battery is fully charged.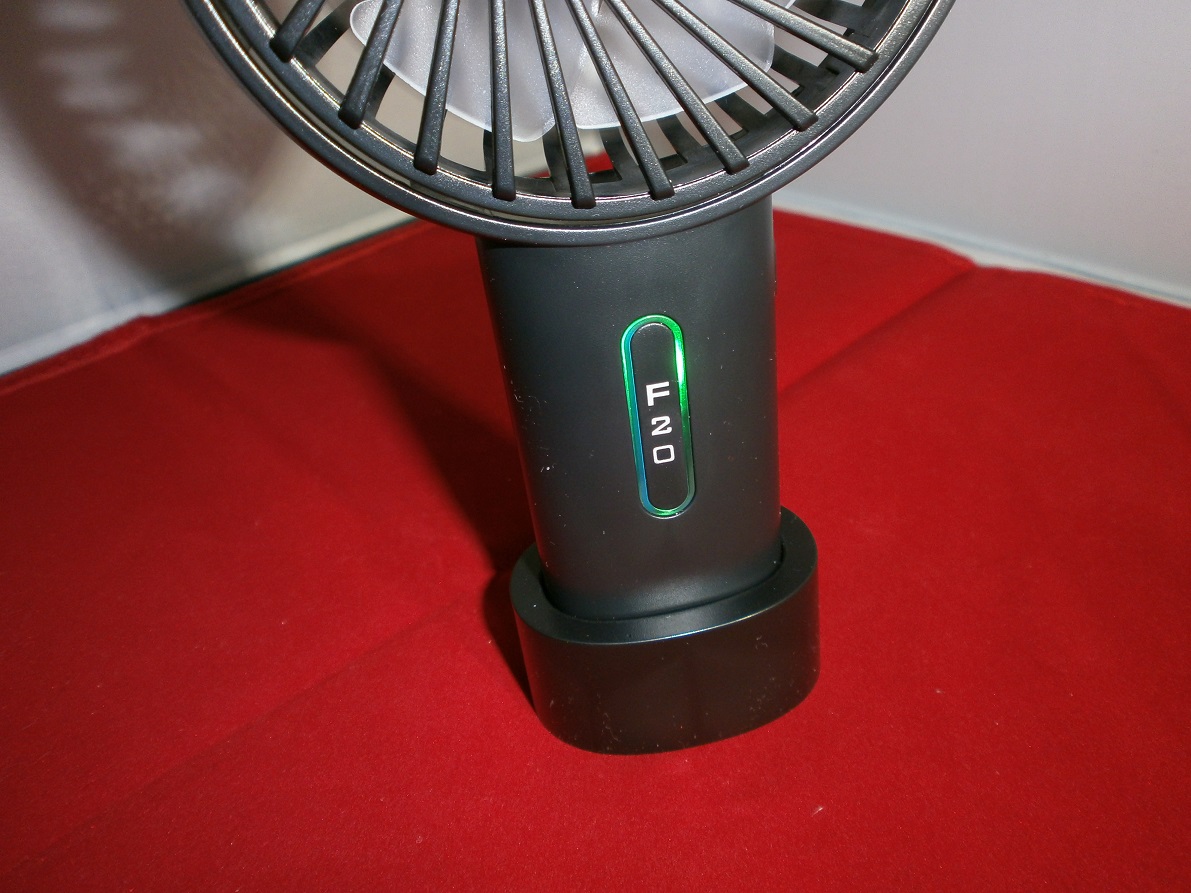 Blue light for the second speed which lasts for 7 hours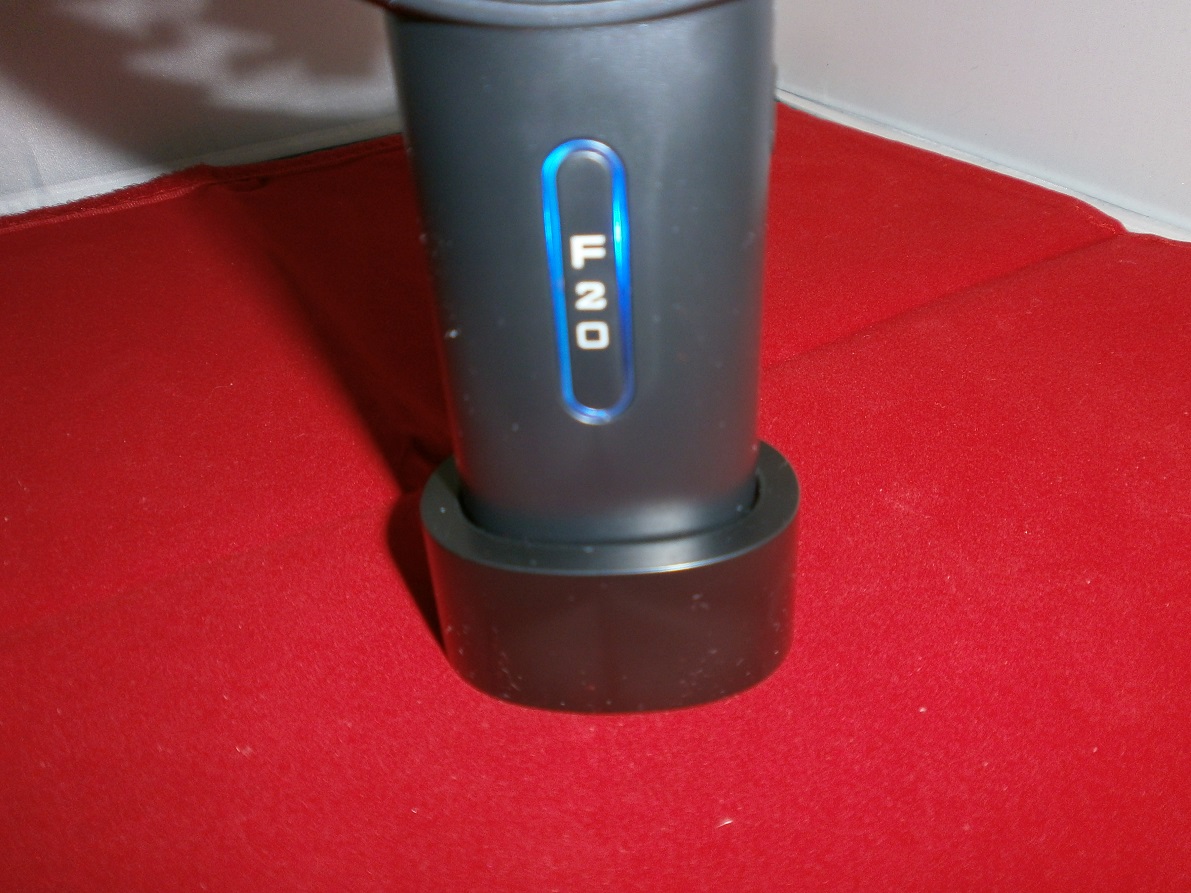 and red light for the third speed which lasts for 4 hours.
Close to the micro USB port, there is an LED light that lights red when the fan is charging
and blue when the charging is complete.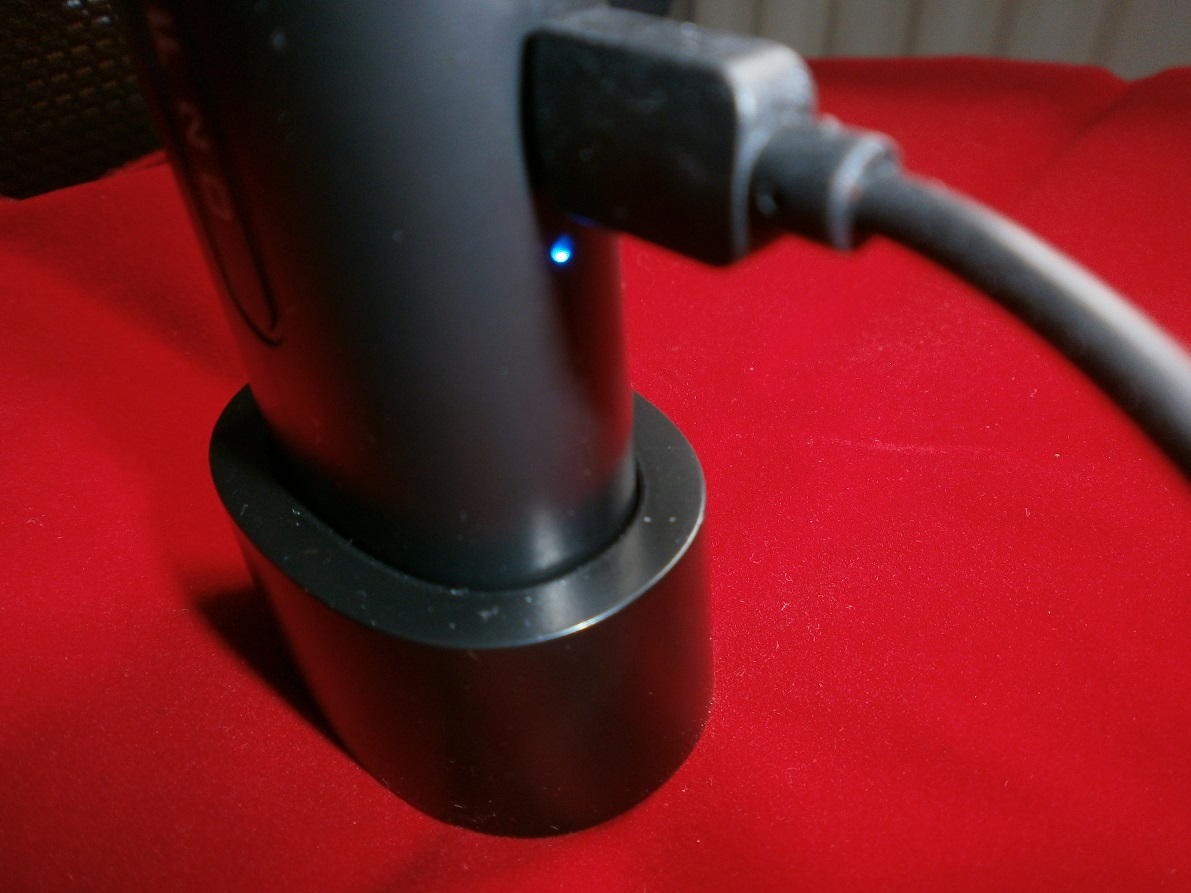 The fan comes with a detachable base so it can be used as a desktop fan as well.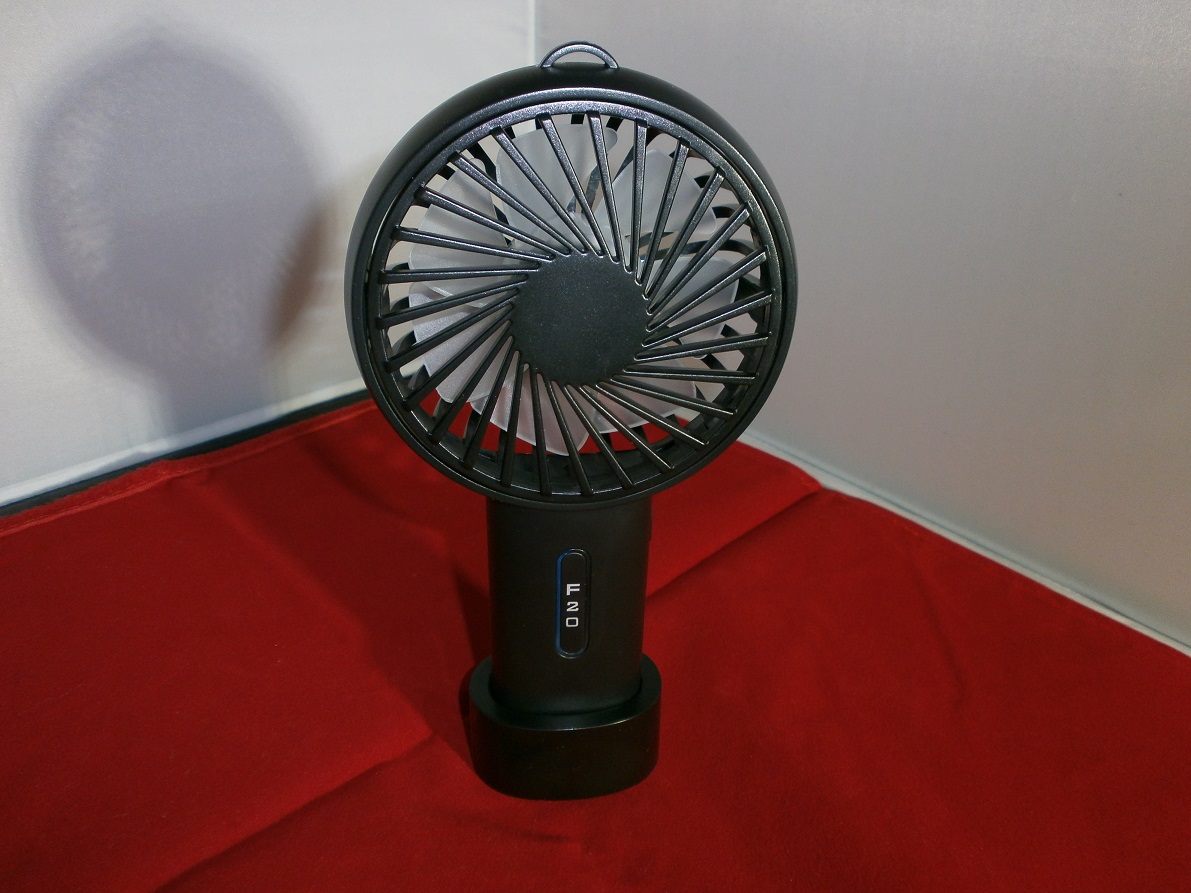 A lanyard is also provided so it can be worn around the neck while travelling.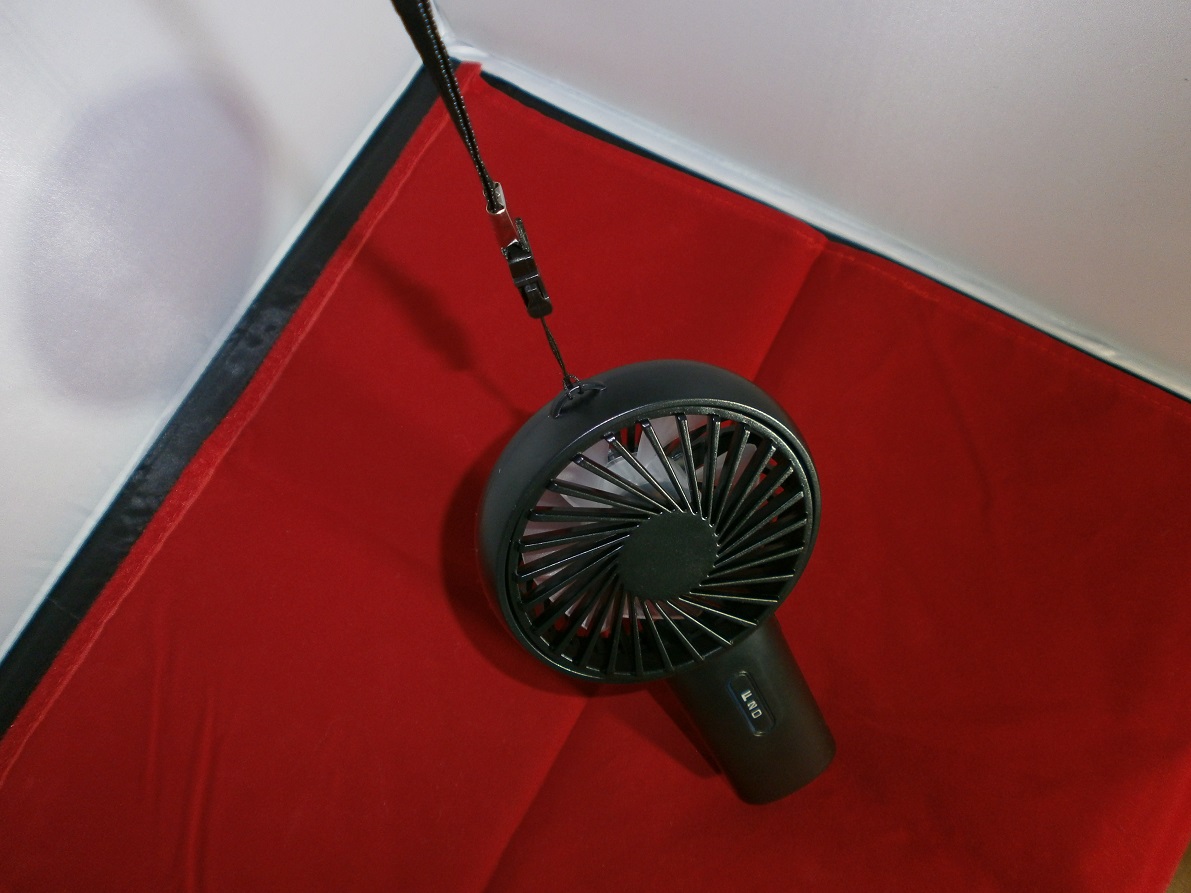 The fan has a flexible bracket, which can rotate back and forth to adjust its angle to the best position to achieve a better cooling effect.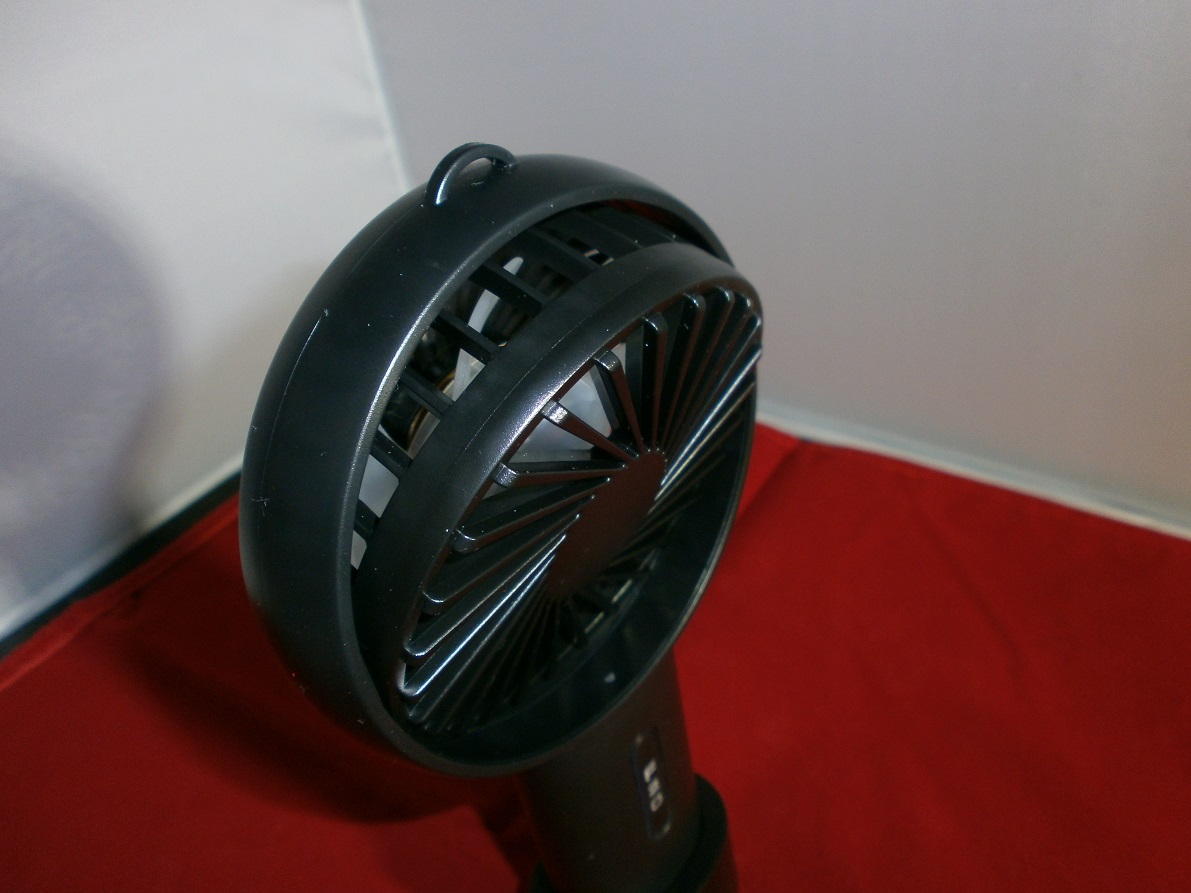 The mini fan is very useful during hot summers for outdoor activities when travelling, hiking, camping, etc as well as indoor activities to keep cool.